Partner Presentation
ETT is an Italian ICT and creative medium enterprise (SME).Since 2003, ETT is ISO9001:2015 certified for planning, development and maintenance activities of software services, software instruments, database and planning, development and maintenance activities of web-based systems. ETT is also ISO9001:2015 certified for formation activities management. ETT R&D unit, which is involved in the SCHeMA.2M project, has long-term experience in the developments and management of ICT projects, web portals, mobile apps, databases, web GIS applications, and information systems.
ETT R&D unit is coordinating EMODnet Physics lot (since 2010) and participates to a series of national and EU projects in the field of oceanography and marine data management (SCHeMA project on FP7 Ocean of Tomorrow; JERICO-NEXT on H2020; AtlantOS on H2020 BG8; SeaDataCloud on H2020 RIA). ETT R&D unit is in charge for the EMODnet Baltic Sea Check Point portal and it is contributing to the Copernicus Marine Environmental Monitoring Service operational activities (i.e. data Dissemination Unit) and Service Evolution INCREASE and LAMBDA projects on in situ data management infrastructure and interoperability. The R&D unit also designs and develops prototypes to make them ready to the market.
Role in project
ETT S.p.A.spa will coordinate the activities of WP7: Data management and connexion with climate services and will be involved in the Dissemination activities foreseen in WP8: Project management and dissemination. ETT S.p.A. main contribution will be the design and development of the ICT infrastructure (data portal, data ingestion and integration procedures, data flow management) for the discovery, access, and download of the data generated and collected during the SO-CHIC project.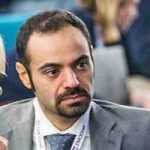 Antonio Novellino
ETT R&D
General Manager
Marco Firmo
Senior Frontend Developer
Dr. Giuseppe Manzella
Chair of the Historical Oceanography Society
Marta Mantero
Marketing & Communication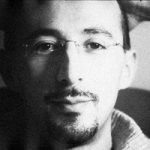 Marco Alba
WebGIS Developer team Leader