The mission of the SO-CHIC project is crucial – by contributing to reducing uncertainties in climate change predictions, the SO-CHIC is expected to have major quantifiable impacts on climate science. SO-CHIC's work is organised through a series of interconnected and specialised Work Packages (WPs), however these can be difficult to understand to general public.
As it is important for SO-CHIC to explain its activities (as described in the WPs) to broader audience, SO-CHIC held a Visualisation contest organised by the European Polar Board. The goal of the contest was to obtain an illustration that could be further used for communication purposes, as well as to find an illustrator who would potentially develop more cartoons or artistic visualisations for SO-CHIC explaining some of the phenomena being investigated in the SO-CHIC project.
The contest was open for submissions from September until the end of October 2022 and has received a few quality entries. Many thanks to all contest participants for their efforts! The evaluation committee of the contest consisted of all WP leads and co-leads attending the SO-CHIC Annual meeting in Paris in November 2022. The committee selected one winner, Ms. Dixiao Chai, and one runner-up, Ms. Alexandra Vent. See their illustrations below.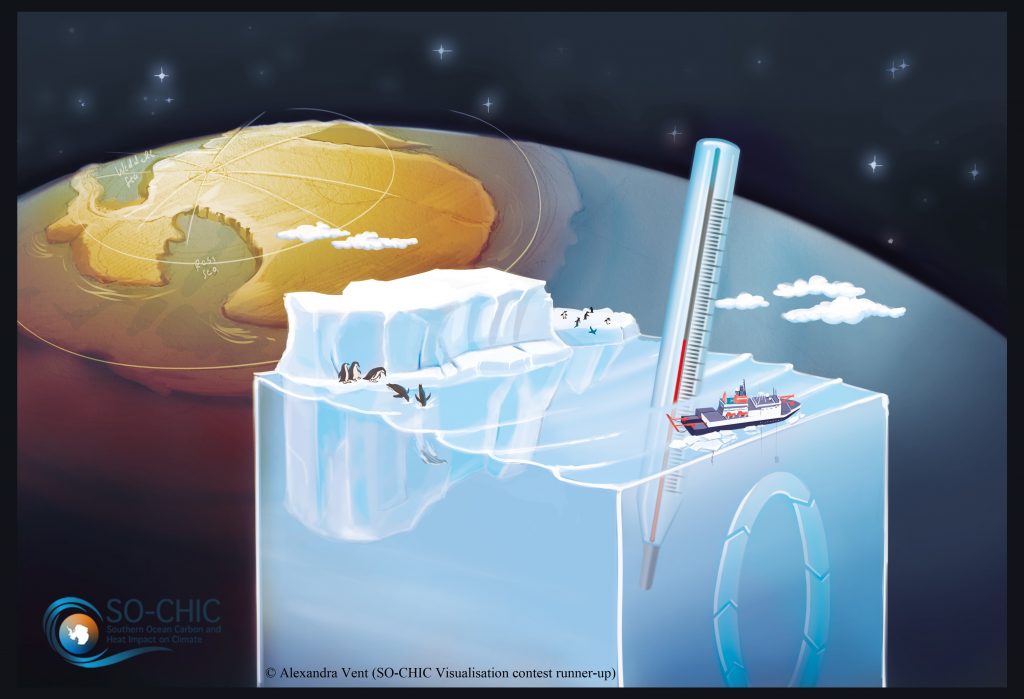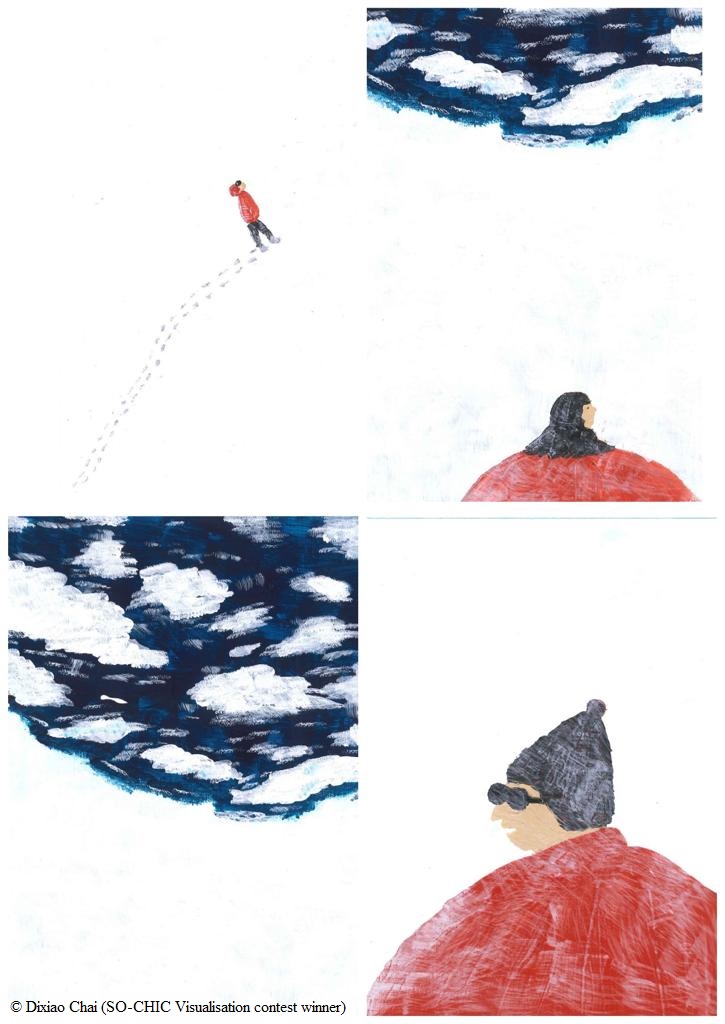 In collaboration with Dixiao Chai, we are looking forward to introduce you more illustrations showing SO-CHIC science soon!